SPEAKER
Tania Vasallo,
Brand & Image Strategist
"Top 3 Mistakes Even Savvy Entrepreneurs Make that Keep Them Invisible to Their Ideal Clients"
Do you have a deep desire to serve but are not quite sure how to communicate it to the world? Are you being perceived by others like you'd like to? Would you love to easily attract your ideal clients and make more money just by being YOU?
In this action-packed session you'll learn:
•What is branding and why it's important
•How to get clarity on the value you provide by being true to your authentic self
•How to magnetize your ideal clients and make more money while being YOU
It's a disservice to let interested clients walk away without truly knowing who you are and what you have to offer. Learn how to create the "know, like and trust factor" so that you can be your true self and make money doing what you love.
Find out more about ABrandNewYouLive.com here.
---
Thank you to our Sponsors!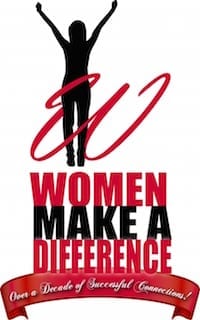 Kate Stalter & Stephen Daney
Better Money Decisions

Claire Shuford
Pearl Fashionista Pearls. Reinvented.
Cara Mills
Liberty Mutual Insurance 
---
Cost: $27 until Tuesday July 11, 2pm; $32 until Thursday, July 13 at noon; $35 at the door
YOU MUST HAVE A RESERVATION EITHER ONLINE OR BY CONTACTING VAL ROMERO
(save by paying early online)
Is this your first time attending? Send an email with any questions. We'll send you some preparation tips!
Are you registering for more than one person or for someone else? Fantastic! Just enter their information with yours in the form below.
Have a special request? Send an email to let us know anything you think we should know.
When:
Friday, July 14, 2017
11:30am – 1:15pm
Where:
Tanoan Country Club
10801 Academy Rd NE
Albuquerque, NM  87111
If you have questions or need more information,
contact Val Romero at 505-362-8546
Waiting for PayPal...
Validating payment information...
Waiting for PayPal...