Speaker
Trish Lopez, Founder
Teeniors
"Intergenerational Connection in Albuquerque"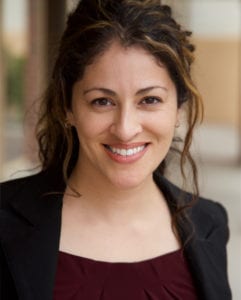 WHAT'S TEENIORS?

Teeniors™ are tech-savvy teens and young adults who help seniors learn technology through one-on-one, personal tutoring. Whether it's a smartphone, tablet or computer – our goal is to empower you to connect with your loved ones and engage with the world through technology, while also providing meaningful jobs to young adults.
HOW IT GOT STARTED
Teeniors™ began as a business idea pitched at the first ever Startup Weekend Women's Edition in New Mexico (2015). Through the hard work of an amazing team, it won 1st place. Since then, it has evolved into a vibrant platform connecting teens and young adults with elders of all ages across Albuquerque and it's surrounding cities. Teeniors™ has now earned several new business awards*, completed the ABQid business accelerator, worked with hundreds of seniors and millennials, and garnered continuous 5-star reviews from clients while earning tremendous press coverage.
ABOUT THE 'TEENIORS' (TECH COACHES)
Currently our roster boasts 12 coaches with multiple skill sets. Our team of local coaches comes from public and private schools, home schools, academic clubs, girl scouts and other organizations. Nearly every applicant has been recommended through parents and teachers. After a successful interview, official orientation and reference check, our aspiring coaches complete volunteer time before becoming eligible for paid coaching opportunities. Teeniors™ provides one free public coaching event per month in an effort to help seniors from all walks of life.
Find out more about Trish Lopez & Teeniors here.
---
Thank you to our Sponsors!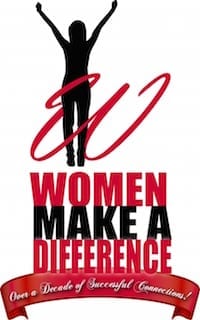 Wayne Overall
Wayne's Automotive
Teri Winfield
High Desert Art & Frame
Georgette Lombardo
Pawsitive Dog Training
---
Cost: $27 until Tuesday, December 5th, 2pm; $32 until Thursday, December 7 at noon; $35 at the door
YOU MUST HAVE A RESERVATION EITHER ONLINE OR BY CONTACTING VAL ROMERO
(save by paying early online)
Is this your first time attending? Send an email with any questions. We'll send you some preparation tips!
Are you registering for more than one person or for someone else? Fantastic! Just enter their information with yours in the form below.
Have a special request? Send an email to let us know anything you think we should know.
When:
Friday, December 8, 2017
11:30am – 1:15pm
Where:
Tanoan Country Club
10801 Academy Rd NE
Albuquerque, NM  87111
If you have questions or need more information,
contact Val Romero at 505-362-8546
Waiting for PayPal...
Validating payment information...
Waiting for PayPal...