Val Interviews
David Wolf
Podcast & Radio
"The Power of Your Voice"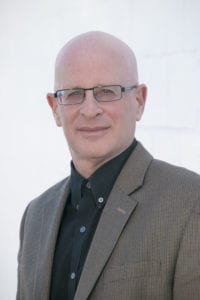 The WHO we are – in business, life or any of our worldly endeavors is really everything. And growing to continually understand ourselves is a life's journey. The WHO we are is what fuels our authentic voice, the POWER of our voice.
When we're younger, for many reasons, we set out to "do" things. To accomplish this, achieve that, perhaps to prove to ourselves and to the world that we can, and to help ground ourselves in activities that define us in society, and give us a sense of purpose in the world. Much of this our activity can be externally focused during the "early years".
As we go through our own chapters, decades, phases of career and life activities, with (so-called) successes and (so-called) failures, the mix and focus of external and internal begins to shift, perhaps more to the internal awareness. BE-ing becomes more important than DO-ing. We tend to naturally dive inward to find ourselves and discover who we are, and what it means.
Having spent 30 years as a creative professional as a music composer, media producer, business owner, pilot, father and husband, I've worked with big clients, little clients, built businesses, filed bankruptcy, worked with celebrities, made good money, lost good money…experienced my own turns, corners, change-ups, surprises and managed to spend nearly 17 years engineering what I now fondly refer to as "Perpetual-Pointless Pivots" that ultimately led me….HOME AGAIN! I feel like Dorothy clicking her heels together 3 times!  In the end, it was as natural and effortless as experiencing the law of gravity!  And, I had rediscovered the Power of My Voice.  
I'm looking forward to sharing parts my own journey with you, along with a few insights that may be helpful to you in own journey as you re-discover (or discover) the Power of YOUR Voice…
Find out more about PodcastandRadio.com here.
---
Thank you to our Sponsors!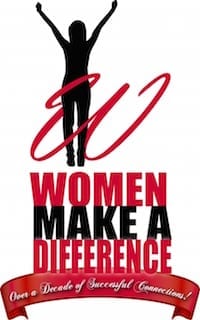 Dia LeAnnais
Business Adventures by Dia

---
Cost: $27 until Tuesday August 8, 2pm; $32 until Thursday, August 10 at noon; $35 at the door
YOU MUST HAVE A RESERVATION EITHER ONLINE OR BY CONTACTING VAL ROMERO
(save by paying early online)
Is this your first time attending? Send an email with any questions. We'll send you some preparation tips!
Are you registering for more than one person or for someone else? Fantastic! Just enter their information with yours in the form below.
Have a special request? Send an email to let us know anything you think we should know.
When:
Friday, August 11, 2017
11:30am – 1:15pm
Where:
Tanoan Country Club
10801 Academy Rd NE
Albuquerque, NM  87111
If you have questions or need more information,
contact Val Romero at 505-362-8546
Waiting for PayPal...
Validating payment information...
Waiting for PayPal...