For more information about Women Make a Difference contact:
V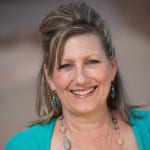 al Romero
505-362-8546
val@abqwomenmakeadifference.com

Val Romero is a self-proclaimed serial entrepreneur.  After leaving corporate America in February, 2000, she found her passions are:  connecting people with other people through Women Make a Difference and helping families and small businesses get access to the legal system and protection around identity theft through LegalShield.
Val has been recognized for her leadership in the women's business community and continues to mentor professional women through her 'Women Make a Difference' monthly networking group she founded in September, 2001.